Click to watch video:

Quality you'll be comfortable with
When you choose Johnson Heating and Cooling for your new home comfort system, you get a company that cares about proper installation and service. Being this area's most awarded TVA heat pump dealer, we are committed to a long-time tradition of quality and service that is second to none.
A+ Rating BBB
TVA Award Winner
24-Hour Emergency Service
Sales, Service and Installation
Professionally Trained Technicians
TVA Financing Available
Licensed, Bonded and Insured
AL State Certification # 89464
NATE Certified
TVA rebates and financing available in most areas we serve!
We participate in TVA's
eScore™ Weatherization Program.eScore is an exciting new program developed through a partnership between Tennessee Valley Authority (TVA) and your local power company. eScore™ provides homeowners with a simple way to make existing homes as energy-efficient as possible. eScore™ is designed for you, the customer, to receive instant rebates through installations and expert recommendations on your home's way to the highest possible score of 10! These installations and recommendations are performed and offered by members of TVA and your local company's quality contractor network. Not available in all areas. Learn More…
Do you have an old energy-guzzling dinosaur in your back yard?
Click to Watch Video: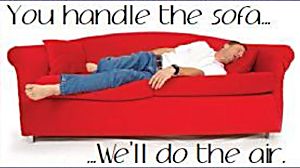 TVA Award Winner
Four times we won TVA's valley-wide award for Most Heat Pumps Installed through their Energy Right® Heat Pump program in TVA's entire seven state area.
Winner of TVA's area award for Most Heat Pumps Installed in their Northeast Alabama District nine years in a row.
Winner of TVA's valley-wide award for having the Highest Grade Point Average on First Time Inspections.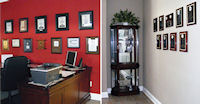 energy right® Program Award Winner
Heat Pumps Category
Johnson Heating & Cooling
David Johnson, Owner
This Valley-Wide Award was presented annually to the QCN member with the highest number of qualifying heat pump installations in existing single family dwellings.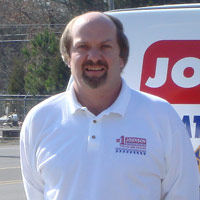 The Quality Contractor Network (QCN) has been developed by your local power company and TVA as a resource for you in the event you are looking for vendors to assist in the design, installation or servicing of energy-efficient equipment. QCN members have the skill and the knowledge to install the right system for your home, service your equipment down the road, and even coordinate financing through your local public power company. QCN members not only stand behind the systems they install, they also stand behind the installation process.

Please Contact Us for a
FREE
in-home consultation!